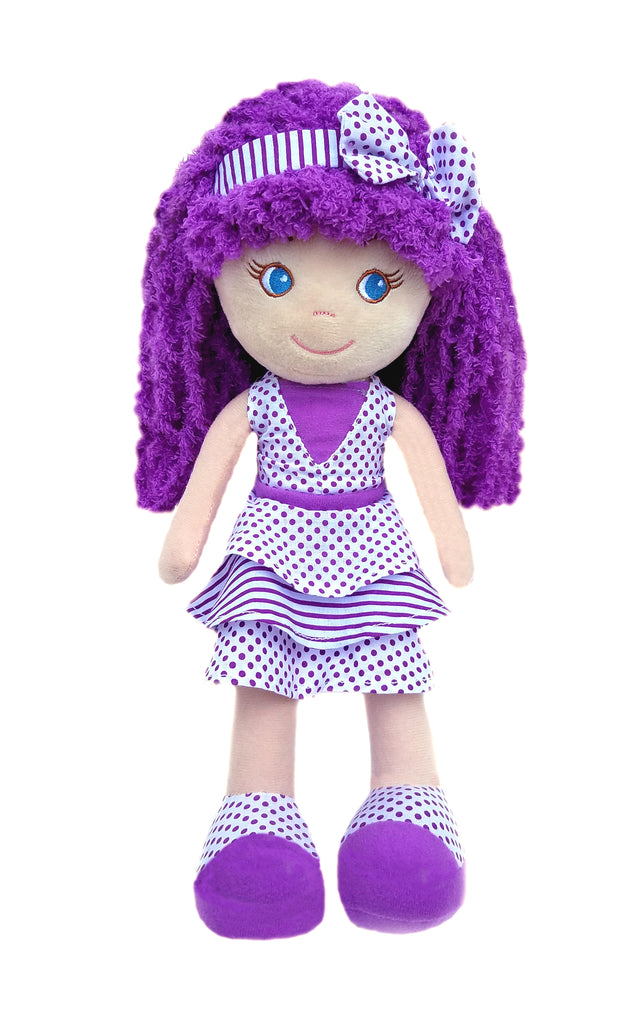 #600572
Violet Dots & Stripes Baby Doll
14" Tall
$16.99
Age Grading: 3+
Violet is an adorable rag doll with purple hair. She wears a purple polka dot and stripes, removable dress with ruffle skirt, matching headband and purple shoes.  A great baby doll for toddler girls.
Blue embroidered eyes, soft velvety caucasian skin.
Rag Doll size: 14" 
Perfect gift for a toddler and great doll toy for young girls!